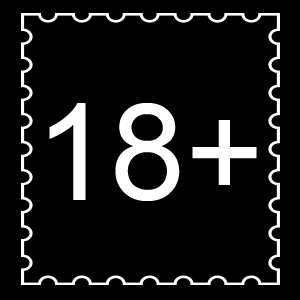 Are you at least 18 years old?
You must verify that you are 18 years of age or older to enter this site.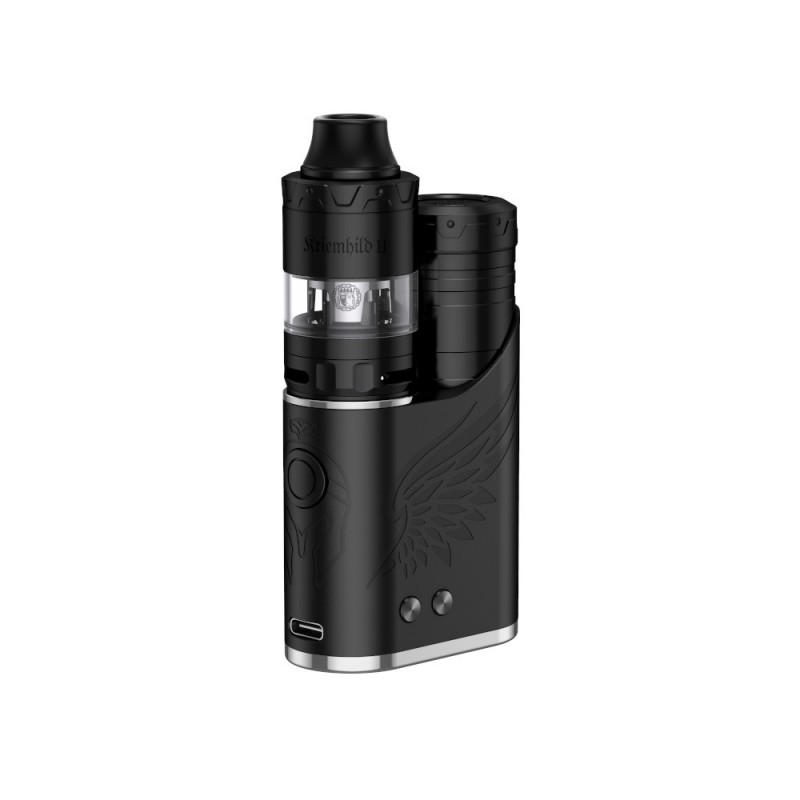  
copy of Kriemhild Limited Cooper Edition von Vapefly Limitiert auf 2020 Stk.
Vapefly und die German 103 haben es wieder getan... Die Nibelungensaga geht weiter. Diesmal setzen sie mit optimal abgestimmten Komponenten neue Maßstäbe! Ein außergwöhliches Set, in perfekter Symbiose, das Vapefly Kriemhild Kit!
Die Box verfügt über ein großes TFT Display, hat variable Modi (wie VW, TC und Curve) und leistet bis zu 200 W! Ihre Power erhält sie durch Verwendung zweier Akkuzellen (nicht im Lieferumfang enthalten, bitte bei Bedarf seperat bestellen, flacher Pluspol, ungeschützt), und hier ist man flexibel, sowohl 18650er, 20700er als auch 21700er können eingelegt werden. 
On Top sitzt der Kriemhild Fertigcoil-Tank mit einem Fassugsvermögen von 5 ml, der über ein Top Slide Fill System problemlos befüllt werden kann. Die Airflow Control ist stufenlos regulierbar und das besondere Extra bietet die automatische Verriegelung der Liquid Control beim Coil-Wechsel,was in Kombination mit dem Füllsystem ein Kleckern nahezu gänzlich unterbindet.
Wer also Wert auf eine besondere Optik legt , und das gerne kombiniert mit wertiger Verarbeitung, der ist hier genau richtig! Kriermhild liefert einen wundervollen Geschmack durch die zwei verfügbaren Mesh Coils und überzeugt mit der besonderes edlen Materialwahl!
LIMITIERT AUF 2020 STK!
Merkmale
Leistung: 5 bis 200 Watt
Modi: VW, TC, Curve
Widerstand: 0,02 bis 3,00 Ohm
Akkuzellen: wahlweise 2x 18650 (mit Adapter), 2x 20700 oder 2x 21700 (nicht im Lieferumfang enthalten)
großes TFT Display
USB Typ C Anschluss
5 ml Fassungsvermögen
810 Wide Bore Drip Tip
Verdampferaufnahme bis zu 38 mm Durchmesser
Direct Lung (direkter Lungenzug)
Slide Top Fill
stufenlos regulierbare Air Flow Control
Maße Akkuträger: 91,0 mm x 47,5 mm x 38,6mm
Maße Tank: 55,5 mm x 26,0 mm
Lieferumfang
1x Vapefly Kriemhild Tankverdampfer
1x Vapefly Kriemhild Mod Akkuträger
1x Vapefly Ni80 Triple Mesh Coils 0,15 Ohm
1x Vapefly Ni80 Single Mesh Coil 0,2 Ohm
1x Ersatzglas
7x O-Ringe (Ersatz)
1x Silikondichtung
2x 18650er Adapter
2x USB Silikon Abdeckung
1x Micro USB Kabel Typ C
1x Bedienungsanleitung
16 other products in the same category:
Customers who bought this product also bought: